Overview
Look Back and Smile Exhibition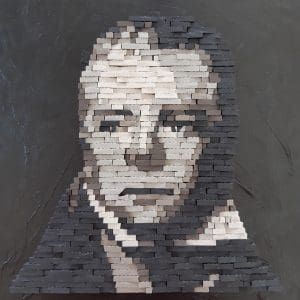 Dates: 2 September   – 14 November 2021
Venue: Scott Gallery, Hawick Museum, Hawick
Look back and Smile is a new exhibition of contemporary mosaics inspired by the life and work of Sir Walter Scott. Just as Scott conjured whole worlds from words, so the exhibition showcases the eternal versatility of mosaic to create new images from material fragments.
Featuring work by members of the British Association for Modern Mosaics (BAMM), the exhibition draws its title from a quote from the lesser-known Scott poem, the Bridal of Triermain.
This poem is considered one of Scott's most personal because it contains lots of allusions to his courtship with his beloved wife, Charlotte.
Most of the exhibits are for sale with a selection of smaller pieces and other unique items are available.
Booking tickets in advance is advisable, click HERE to book your tickets today!
Share
When & where
Wilton Lodge Park

Hawick, TD9 7JL