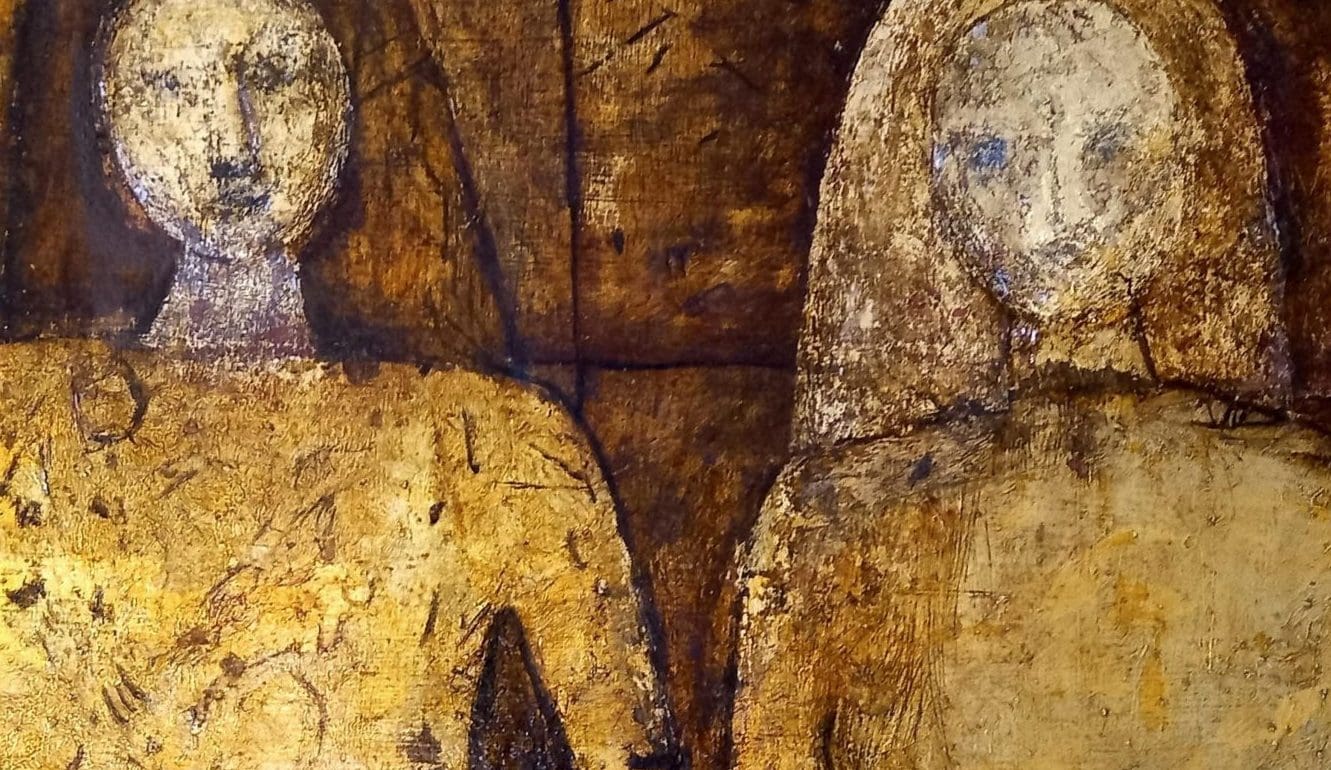 Distillations- Visual Art Exhibition by Alexandra Warren
Overview
Alexandra is a visual based artist in the Scottish Borders, but spent her childhood in Greece; the influence of Greece can be seen in her work, especially her most recent paintings, which incorporate metal leaf reminiscent of Greek Byzantine icons. She will be exhibiting her fascinating range of work at Halliwell's House Museum
Exhibition
Alexandra Warren currently works with imitation gold leaf on wood panel. Using traditional icon painting ingredients, she layers, scratches and colours the gold leaf: figures emerge from the process of working with these materials.  These paintings trace back to a love for Greek Byzantine icons which she was aware of during her childhood in Greece.
Distillations – Meet the Maker
Alexandra will be on hand to discuss her influences that make up her beautiful artwork and her fascinating use of gold leaf and love of Greek Byzantine art. She will also bring in some of her materials and works in progress to show how her art is created.
Drop in talk  and Meet the Maker
Date: 27 August 2022
Time: 11:00 – 13:00
Price: free
Venue: Halliwell's House Museum Robson Gallery
Artist Quote:
Alexandra Warren
I am very happy to have the opportunity of a solo exhibition with Live Borders in the wonderful space of Robson Gallery, Halliwells House Museum, Selkirk. I will be presenting large figurative paintings on wood panel, as well as smaller pieces. Each piece is created using gold leaf attached to wood over coats of old-fashioned gesso plus red bole (red clay) – at that point shellac and paint are applied to the leaf to create the paintings. My work is indirectly inspired by Greek Byzantine icons, as I spent my childhood in Greece. I look forward to meeting people to chat about the work at the PV and at the Artists Talk.
Book your space HERE.
Share