Overview
The Heritage Hub is the home of the Scottish Borders Archive and Local History Service. It cares for a wide range of archive documents and local history publications from the four historic counties of Berwickshire, Peeblesshire, Roxburghshire and Selkirkshire.
The Heritage Hub is a ScotlandsPeople Centre. For £15.00 a day you can have unlimited access to one of the world's best online sources of original family history information. There are almost 100 million records to look through for Scottish ancestry research, with census, wills, statutory birth, marriage and death, Old Parish and Roman Catholic records and a growing series of Valuation Rolls.
When you visit the Heritage Hub for the first time you'll be asked to register. Please bring two forms of identification (at least one must be photographic). You can download and complete the registration form on the right hand side before visiting.
Open 09:30 - Closes 16:45
Plan your visit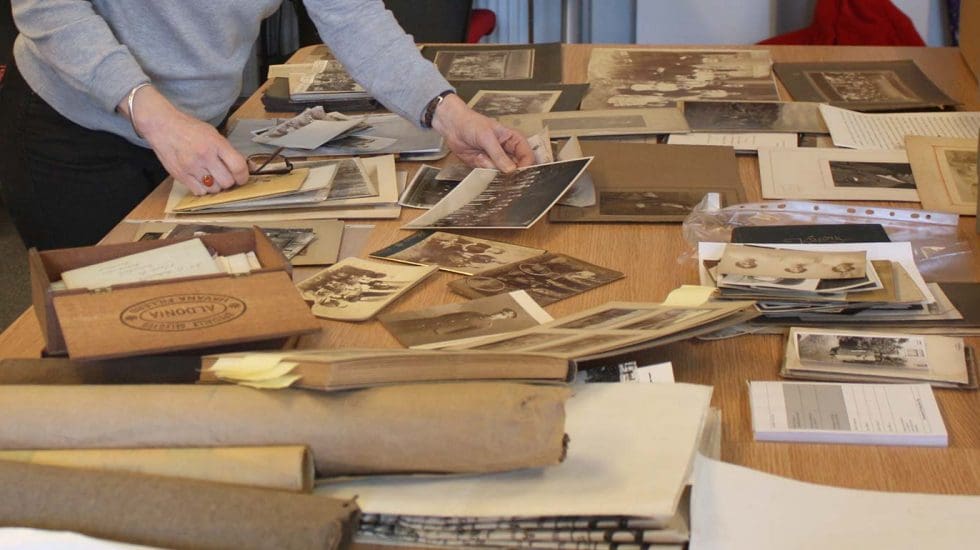 The facilities at the Heritage Hub are open to anyone to do their own research. The service is free, with charges only made for printing and photocopies. Alternatively browse our books and look at the displays. You can visit our search room to look at documents (you may be able to prepare in advance with our online catalogue). You can also bring your own laptop, tablet or smartphone and take advantage of our free Wi-Fi to study other history resources.
Copies of many of our documents are available, and in different formats, subject to copyright. Please ask. Remote payment can be made by cheque, credit or debit card or by International Money Order, drawn on a British bank and made payable to Live Borders. Payments made within the Heritage Hub should be in cash.
There is free parking available at Common Haugh car park, five minutes' walk away, well signposted from the A7.
The Heritage Hub is DDA compliant. There is disabled parking on site.
The Heritage Hub
Kirkstile
Hawick
TD9 0AE
Opening Times
Heritage Hub Opening Times
Monday

09:30 - 16:45

Tuesday

09:30 - 16:45

Wednesday

09:30 - 16:45

Thursday

09:30 - 16:45

Friday

09:30 - 16:45
Scotlands People Centre
Monday

09:30 - 16:30

Tuesday

09:30 - 16:30

Wednesday

09:30 - 16:30

Thursday

09:30 - 16:30

Friday

09:30 - 16:30
Closed weekends