With Create @ Tower Mill you have the opportunity to participate in performing art workshops and events that aim to have a positive impact on your wellbeing, develop your existing talents or just let you try something new.  
The workshops are all run by arts professionals in an informal and relaxed environment and open to anyone over 16.   
The Create @ Tower Mill workshops will be useful for anyone looking for a safe space and nurturing space to connect with other people and develop their creative skills. 
Many of the workshops will benefit people wishing to develop an existing interest in performing arts and progress to further education, opportunities, training or employment.  
We hope that whatever your interests, we can give you the confidence to get creative, find new ways to express yourself and tell you story, or just have some fun.  
COMING UP THIS AUTUMN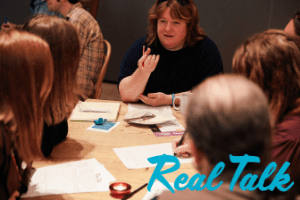 Friday 24th Sep, Friday 1st and 8th October 
Every Story is a Gift with Real Talk 
Heart of Hawick Mezzanine  
10.30 to 12.00 
FREE 
Real Talk craft safe spaces for mental health stories to be shared, celebrated and explored in an interactive way. Their vision is a society that celebrates authenticity and transparency around experiences of mental ill health and actively promotes wellbeing. They believe in the power storytelling holds to achieve this. 
If you have a story waiting to be told and would like support and encouragement in crafting it, sign up to our two storytelling workshops. 
Click here to book and find out more.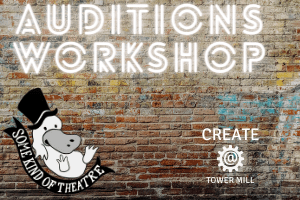 Saturday 2 October  
Audition Workshop with Some Kind of Theatre 
Heart of Hawick 
11.00 -12.30 
FREE 
Want to know how to audition and improve your chances of being cast? Bring yourself and a monologue along to this Introduction to Auditioning workshop from Some Kind of Theatre.  
Click here to book and find out more.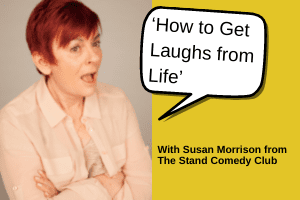 Saturday 9th, 16th and 23rd October 
'How to Get Laughs from Life' with Susan Morrison from The Stand Comedy Club 
Heart of Hawick 
16.00 – 18.00
Let's be honest we've been through a grim time. Laughter might not really be the best medicine, but it can sure help.  Learn how to write and perform stand-up comedy in this workshop with Susan Morrison of The Stand Comedy Club.  
Click here to book and find out more. 
Thursday 21 October  
'Dance Workshop' with Choreographer & Performer Karl Jay-Lewin 
Melrose Corn Exchange  
16.00 to 17.30  
Take a light-hearted look at walking as dancing and explore creating and using scores with choreographer Karl Jay-Lewin. This exploratory workshop is based on his piece Extremely Pedestrian Chorales and offers an insight into his way of working. 
Click here to book and find out more. 
Sunday 14 November 
'Writing Drama from Life Events' with Treading the Borders Theatre Company  
15.00 – 17.00  
Heart of Hawick  
How do you use your own experiences as a launchpad for new ideas for theatrical writing? What do you share and how to write that in a way that has relevance and interest in the context of a play? This 'taster' workshop will be in comfortable seating and informal with a discussion by Jane to set the scene and get you thinking! This will be followed by the chance to write some ideas and short scripts which can be shared with the group … or not. 
 Click here to book and find out more.