Carlenrig Farm at Heart of Hawick
Find out more about one of our lovely tenants, Pat Douglas, and her vintage French linen business!
Heart of Hawick has a range of office spaces, hot desking and conference rooms, but our tenant in Room 304 has adapted her office into a beautiful studio showcasing her handcrafted wares.
Pat Douglas is the talent behind Carlenrig Farm, a small business specialising in French linen and interior accessories. Having recently moved in to our studio space this May, she has made it her own with her select stock as well as new linens from Scottish Linen and Peony and Sage. From hand-stitched cushions and pincushions, the new office space has enabled Pat to develop her range of interior accessories.
Pat says: "I'm enjoying working in a different environment where I can work more effectively, and plan to run small workshops from here soon. I feel extremely lucky to be able to rent this lovely space and appreciate what a great asset this restored mill building is to Hawick."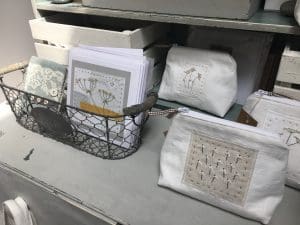 We asked what her favourite part of her job was, and she told us: "Everything! I love making things, I love hand-stitching and I love all fabrics, so my job is perfectly suited to my skills and passions."
When she's not busy in the studio, Pat enjoys walking in the varied landscape of the Borders and practicing yoga, as well as performing in the band Carlenjig! Don't miss her 'meet the maker' sessions on 18 and 19 of July from 11:00 – 16:00 to see her business for yourself! Her products make ideal gifts to buy for someone special. You can also check out her website at www.carlenrigfarm.com.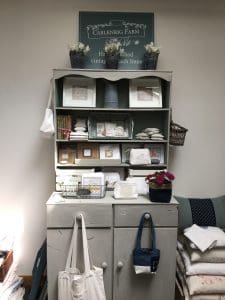 If you want to find out more about our office spaces and hot desking facilities, check out our website here.
Live Borders is a charity. Every penny you spend with us is reinvested into supporting active, creative and healthy communities in the Scottish Borders.
Share