Hawick Common-Riding, Glimpses through the Centuries from Hawick Museum Collection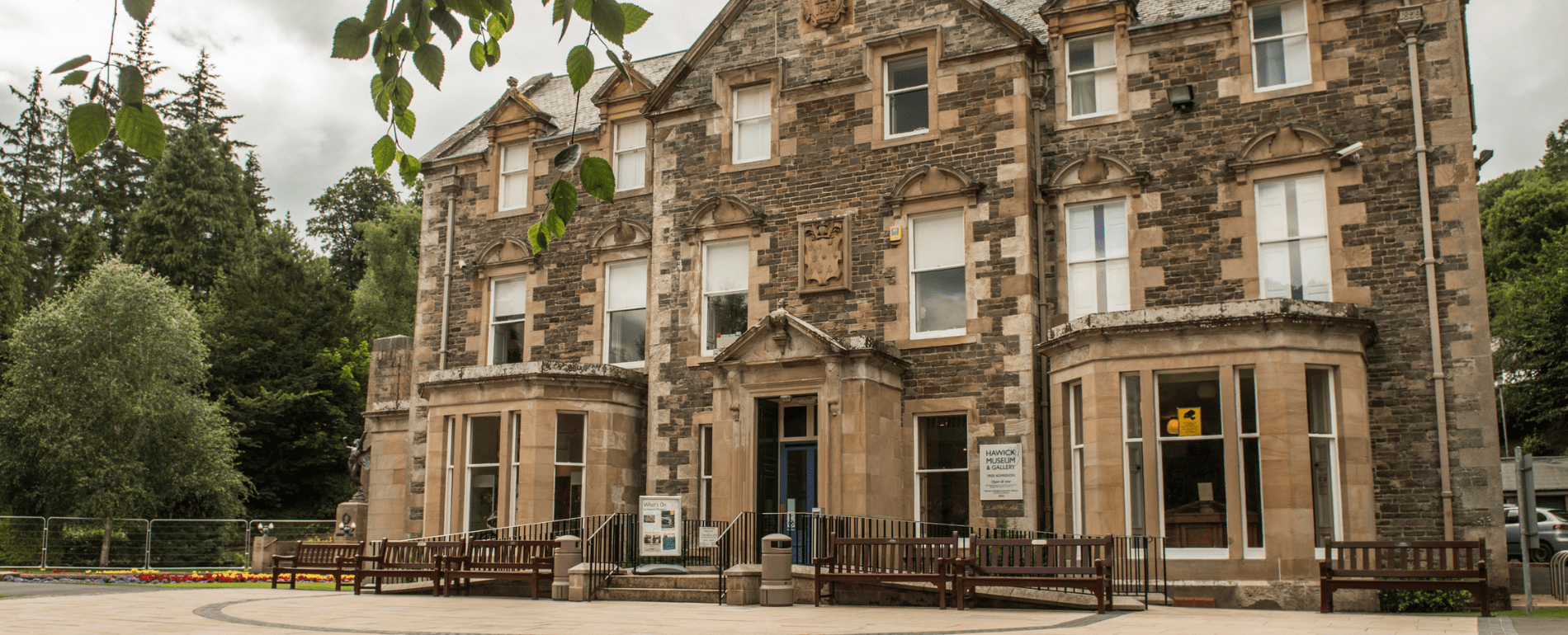 Overview
Since 1856 Hawick Museum collection has been the gathering place for items that shed light on the history of the town and its people.
After its first 50 years the collection was given by its founders, Hawick Archaeological Society, to Hawick Town Council.  A fine mansion house was refurbished to show the collection – the present-day Hawick Museum.
In the collection, alongside art, archaeology, science and social history, is a large group of items from Hawick's Common-Riding – the ancient riding of the town's common land that takes place every year.
To give a flavour of this centuries-old tradition we show here a range of objects, paintings, photographs and documents going back to the year 1707.