Overview
Live Borders manages the after-hours offerings of the state-of-the-art facilities at Kelso High School.
Kelso High School offers a full sized, four court sports hall, one court gymnasium and gym kitted with brand new cardio and resistance equipment. Outdoors there are additional basketball and netball courts, 2G and 3G pitches equipped for rugby, football, hockey and more as well as a 100-metre running track.
Full One Club members have access to the gym, during weekends and evenings, at no additional cost.
Book classes here
Kelso High School Booking Enquiry Form 
Plan your visit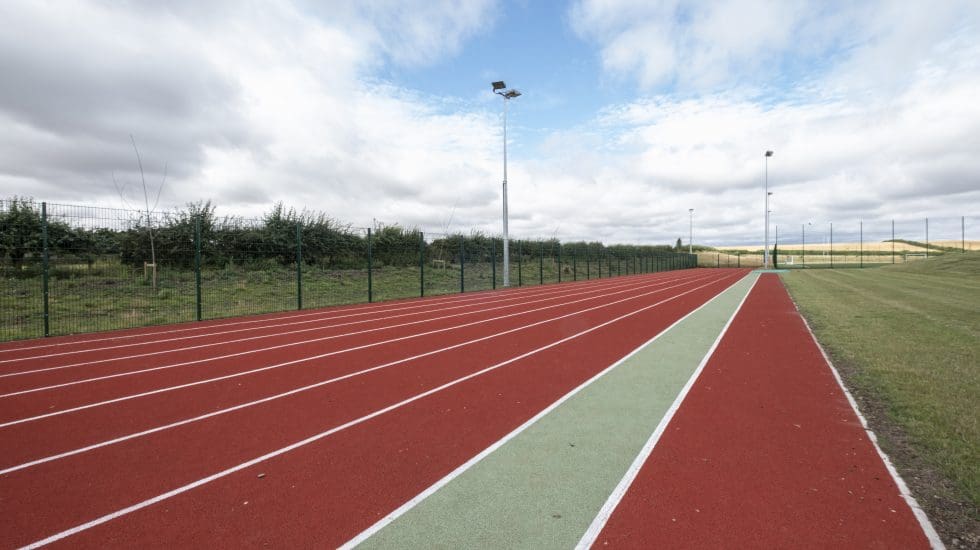 There are a range of facilities at Kelso High School. There is a main sports hall, gymnasium, gym, 2G pitch and 3G pitch. Kelso High School also offers a community kitchen and changing facilities.
There is free parking, including disabled parking.
Opening Times
For booking enquiries contact kelsohighschoolbookings@liveborders.org.uk
More Places You Might Like