Overview
To secure your place, advanced booking is recommended. Visitors must check in on arrival for Track and Trace purposes. 
Gym open times 
Monday to Friday – 18:00-21:00
Saturday & Sunday – 09:00-12:00
💚 – These classes are open to all and form part of the Health and Exercise Referral programme.
Day
Time
Class
Location
Monday
9:15-9:45am
HIIT
Tait Hall
9:50-10:20am
Core
Tait Hall
10-10:45am
Aquafit
KSP
6-6:45pm
Cardio Blast
KHS
6:50-7:20pm
Abs Blast
KHS
Tuesday
9:15-10am
Pilates
Tait Hall
6:15-7pm
Circuits
KHS
7:05-7:50pm
Condition and Tone
KHS
Wednesday
10-10:45am
Classic Spin
KSP
10-10:45am
Aquafit
KSP
10:00-11:00
Health Walk

💚

Meet at Kelso Library
17:30-18:00
Spin
KSP
6:15-7:00pm
Box
KHS
7:15-8pm
Aquafit
KSP
Thursday
9:15-10am
LBT
Tait Hall
6-6:45pm
Pilates
KHS
6:55-7:40pm
HIIT Step
KHS
Friday
6-6:45pm
Lift
KHS
09:00-09:45
ICG Coach by Colour
KSP
Virtual spin sessions are available at any time during our opening hours, outwith our timetabled class times. Virtual spin can be booked individually or as a group, and must be booked within our centre or by contacting head Office on 01896 661166.
Indoor sport facilities at the Kelso High School are now available to hire for accredited sports clubs/organisations. For bookings please email kelsohighschoolbookings@liveborders.org.uk
Live Borders manages the community access to Kelso High School and its state-of-the-art facilities including the gym.
Full One Club members have access to the gym (evenings and weekends) included in their package at no additional cost. They will also be able to book places in the fitness classes. For all fitness classes at this facility click HERE
For more information on the Kelso High School facilities available, click HERE
Open 18:00 - Closes 21:00
Plan your visit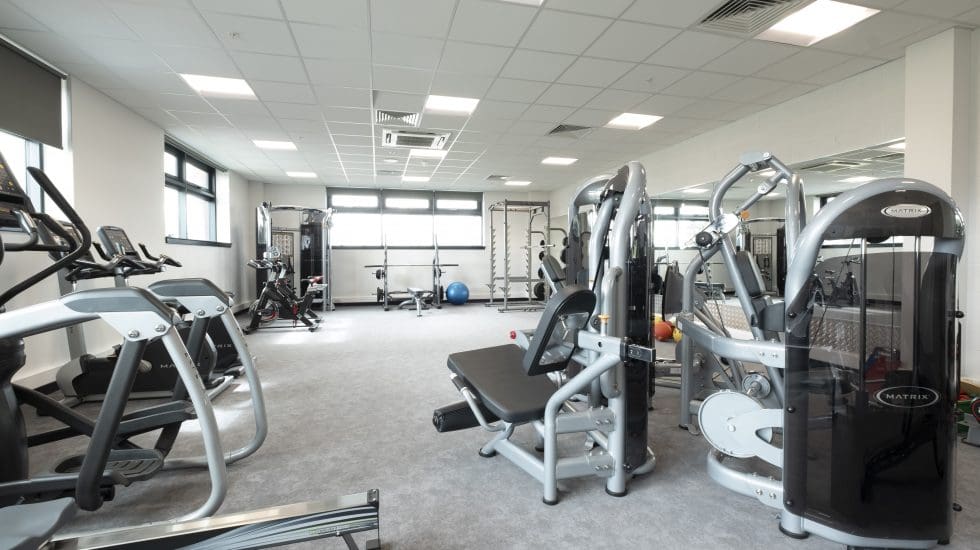 This is the equipment available to our members and customers:
Cardio: 2 x treadmills, 2 x rowers, 2 x watt bikes, 1 x cross trainers, 10 x spin bikes.
Weight equipment: Dumbbells (2.5kg-25kg), 5 x medicine balls (3kg-8kg), lat pull down/row, Omnia rig, leg press (4.5kg-175kg), 2 x kettlebells (4kg-6kg), bench press, squat rack.
Opening Times
Monday

18:00 - 21:00

Tuesday

18:00 - 21:00

Wednesday

18:00 - 21:00

Thursday

18:00 - 21:00

Friday

18:00 - 21:00

Saturday

09:00 - 12:00

Sunday

09:00 - 12:00
More Places You Might Like