Live Theatre, Comedy and Dance
Bringing Live Events
To You!
Welcome to the Live Borders Arts and Creativity Live Events Programme.
Skerryvore at Kelso Tait Hall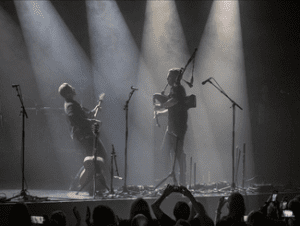 THIS EVENT IS NOW RESCHEDULED TO SATURDAY 23 APRIL 2022
Following their cracking live show in December 2019, Skerryvore are back in the Borders!
Date: Saturday 18 December 2021
RESCHEDULED DATE: SATURDAY 23 APRIL 2022
Venue: Tait Hall, Kelso
Doors: 19.00
Price: £20
What better way to prepare for the run up to Christmas than by enjoying a Skerryvore concert? You are guaranteed an energy filled evening of the best contemporary Scottish music, with Skerryvore favourites from their extensive back catalogue alongside the 2021 BBC Radio 2 playlisted 'You and I' and 'Together Again.' The band's first visit to Kelso will be the perfect way for families and friends to be 'Together Again' to begin their Festive Season celebrations.
To learn more or to book your tickets click HERE!